Its inspiring landscapes made up of beaches with unique sunsets and cenotes immersed in the jungle, turns Tulum into a magical destination. From its origin full of ancestral rituals, they encourage the reconnection with nature in a total spiritual, physical and mental harmony.
Throughout time, human beings have always been in search of everything that offers a better quality of life full of peace. And Tulum is without a doubt the perfect place to find it.
That is why this paradise is recognized by Forbes as the world´s capital of Yoga, presented in several cultural and economic forums in Europe and the United States as a Wellness destination.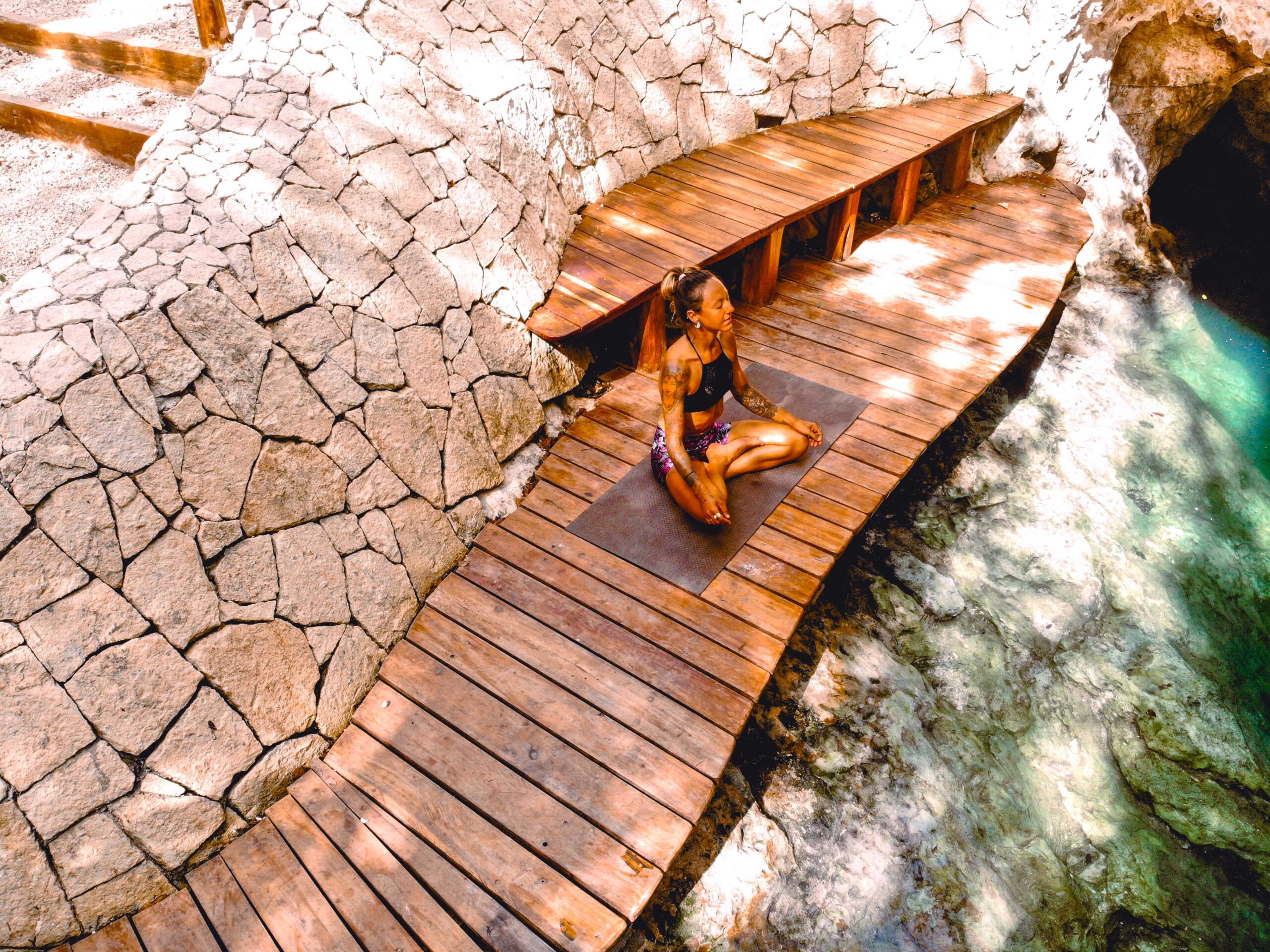 Living in harmony is possible!
Our philosophy as developers of real estate in Tulum is based on creating integral living spaces, where wellness is part of the daily life of our community.
Green Dream then becomes an ideal model of residential development, driven by the mission of preserving this union with nature, taking care of it, and ourselves through bio-construction. Incorporating within our amenities, such as the temazcal, the cenote, spaces for meditation and yoga, among others, the wonder of being surrounded by jungle, and just a few minutes away from the beach!
Today, June 21 #InternationalDayofYoga and summer solstice, we share with you a yoga session performed in Green Dream´s cenote, that you can watch on our Instagram and Facebook.
 Get inspired, breathe and relax!