The fortune of knowing how to do something is the pleasure of sharing it….
Superadobe is not only a technique that is totally suitable for any area or weather, but it is also kind to your economy and above all, the environment.
Plus, seen from another point of view, it is a technique that brings people together. You can use the help of members of your community or family to build your house and turn it into a friendly and fun activity. 
At Love Academy, we are passionate about creating spaces for a strong community for the sole purpose of learning. 
For this reason, last June 18th and 19th we enjoyed the basic and advanced Superadobe workshop in our eco-sustainable development: Green Dream Tulum. Where in addition to having the experience of real constructions, we were able to enjoy the nature that surrounds us.
In the first module we addressed topics such as; its origin, purpose, versatility, knowledge of the essential elements of the elaboration of the superadobe, and identification and selection of the soil, to then move on to the practice in our temazcal, which will be ready very soon!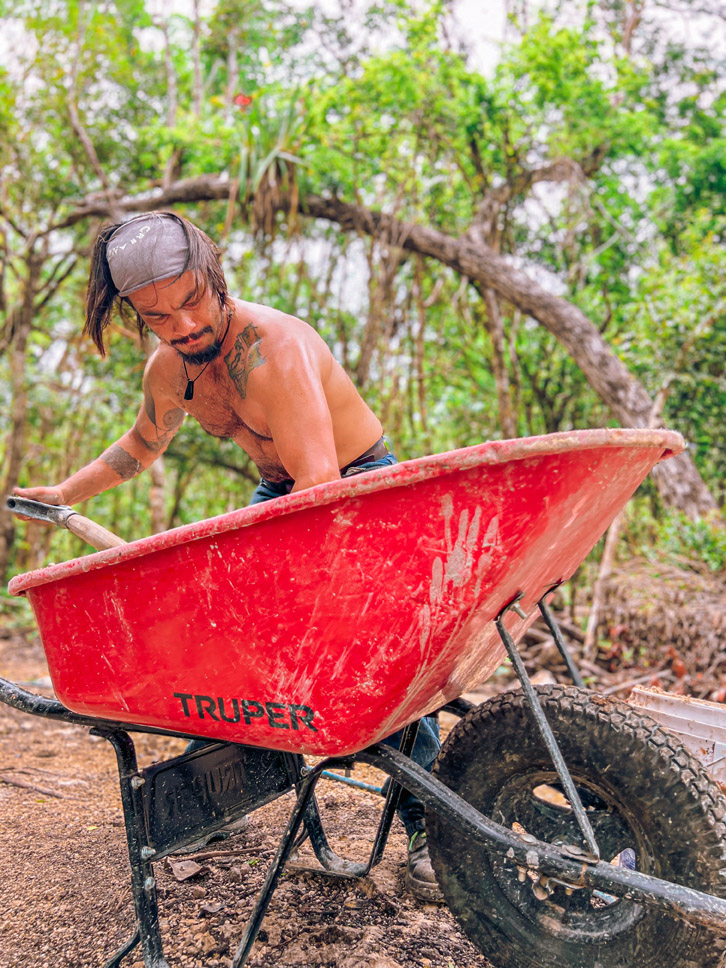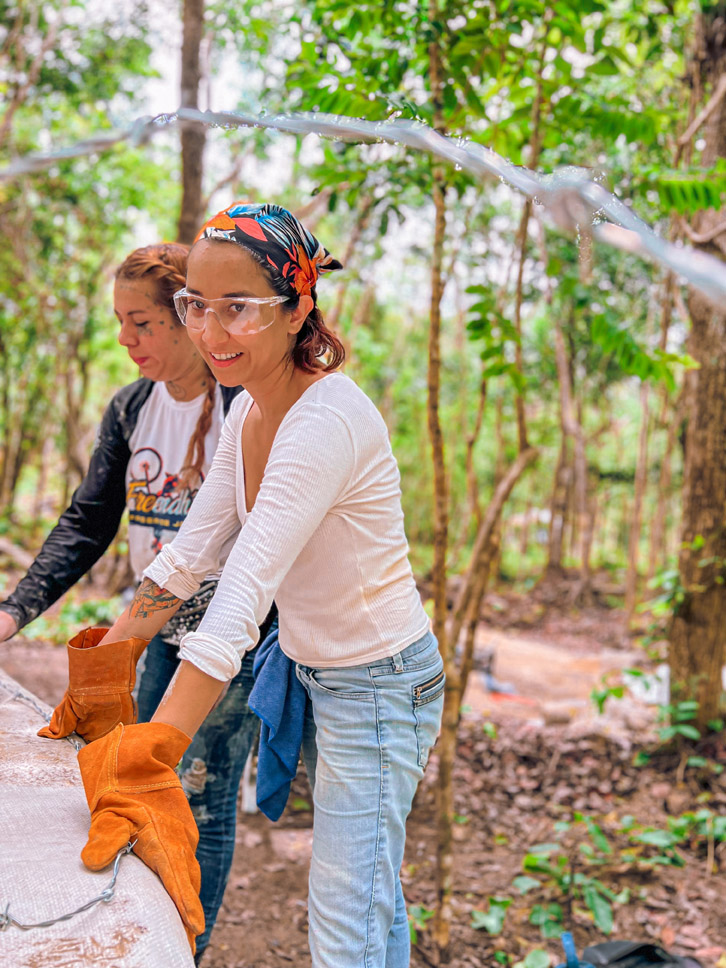 The second module was on "Advanced Superadobe", making bags of soil and learning more about its measurement, area calculations, and design, which allowed each participant to map out their ideas and calculate a basic budget to make their plans to build with superadobe a reality. 
So, thanks to you, we concluded with another workshop, hoping that the message will continue to be spread and that more people will connect with nature and create around it to have the least possible impact on the environment.