We are very pleased to share Green Dream´s building progress, which has taken huge steps in all of our areas during June.
 So, let´s start from the top!
 Our entrance booth, or "Almond"-as we call it- is about to finish its second phase, where the bamboo structure has already been woven and secured from the ground up.  Showing the great architectural challenge of making a bamboo lattice that would respect at all times the sacred geometry and the harmonic curves. Now, the finishing work that covers the Almond is being made with a mixture of Kankab, coconut fiber, and stone dust that creates a clay free of chemicals and harmful products.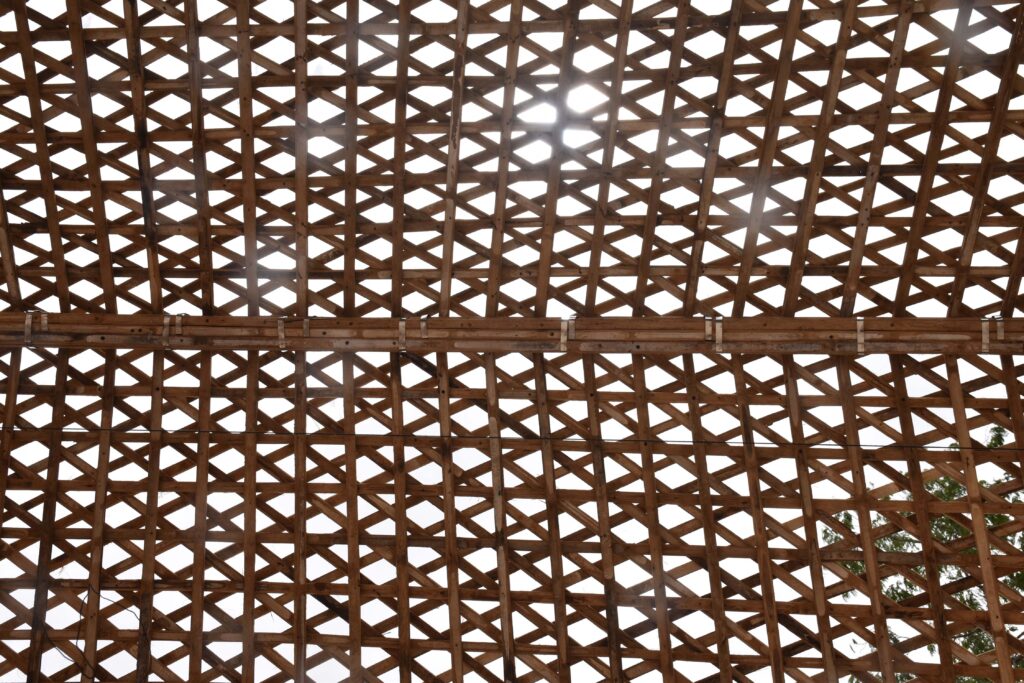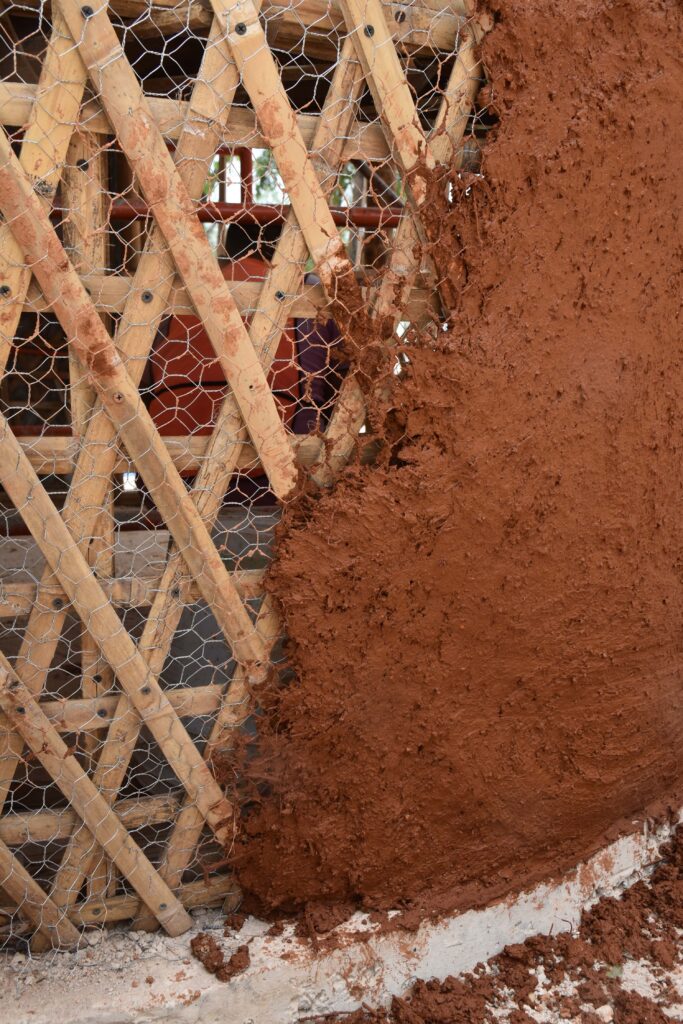 Continuing our tour through Green Dream Tulum we have "The Serpent", our reception office that we meticulously take care of in every aspect of its final stage. The finishings are being applied with a mixture of clays that, after several tests, turned out to be perfect for their resistance and permeability. Following the same procedure used on the floor. Also, it preserves the aesthetics of the architecture down to the smallest detail.
Further on we can see the superadobe pool and its already covered sacks, the structure of the waterfall is ready and the railings are in place, so we will soon move on to its final stage to be able to enjoy it. Be aware!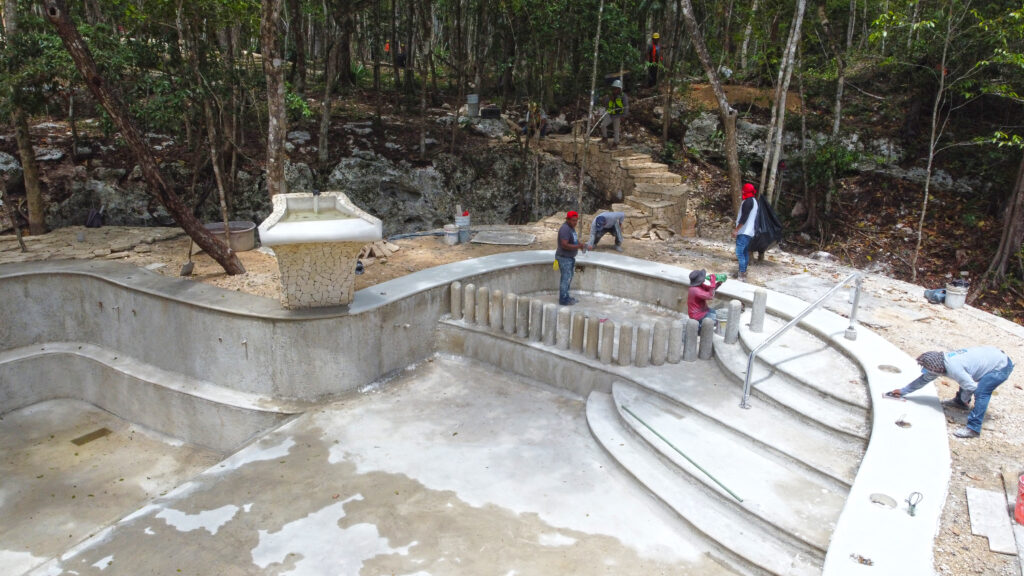 In our common areas, the first barbecue grill and picnic bench have been set up, which will be replicated very soon in other spaces destinated for gatherings and enjoying life in nature. 
Last but not least, we are excited to announce that the construction of the temazcal has begun! A key element for the development, considering that for us these temazcal ceremonies are a way to connect Green Dream´s family with the rest of the world, as a sacred portal.