In this blog we want to share 8 advantages of having an eco-sustainable property, because as you already know and if you don't know we will tell you, we are a real estate developer in Tulum with bioconstruction projects, betting on low environmental impact housing; and our goal is for you to know and experience the benefits it brings to your health, economy and the planet:
Our current project is called Green Dream Tulum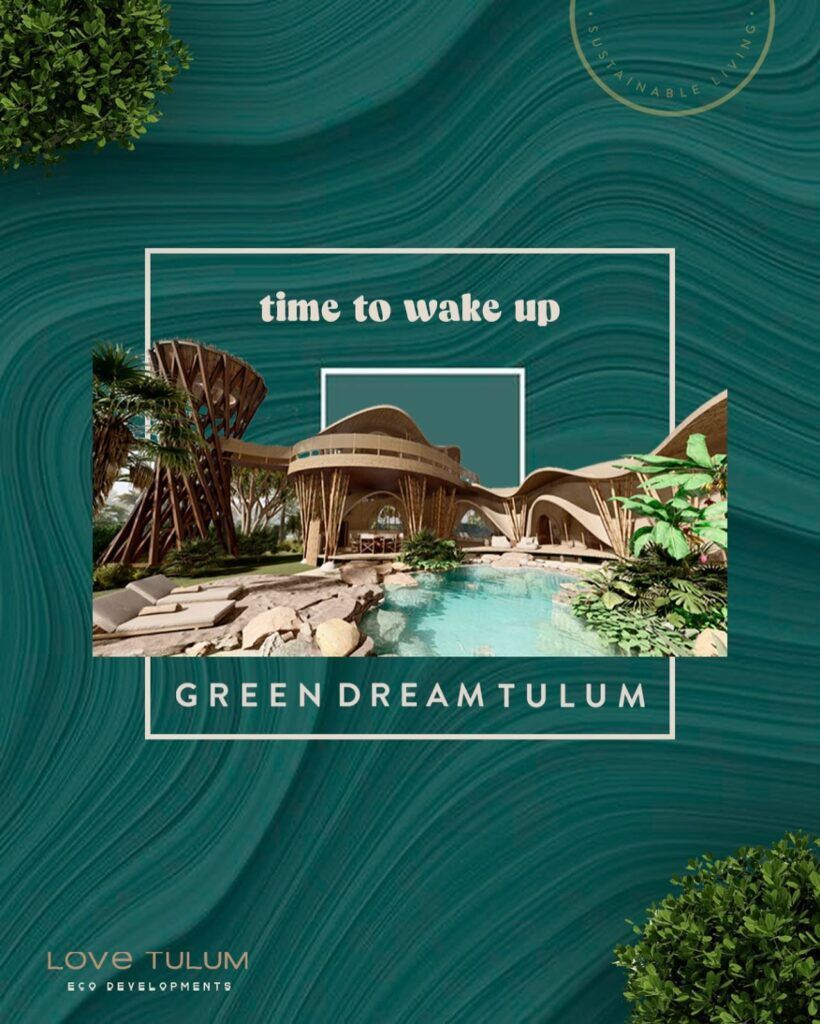 Reduction of environmental impact: By using sustainable construction materials and techniques, as well as the preservation of nature, the environmental impact and carbon footprint can be significantly reduced.

Quality of life: Natural spaces and natural amenities such as swimming pools, cenotes, and palapas can improve the quality of life of residents, promoting a healthy lifestyle in contact with nature.

Utility Cost Savings: Eco-sustainable properties are designed to be more energy and water efficient, which can result in significant utility cost savings in the long run.

Increased demand: The demand for eco-sustainable properties has increased in recent years, and the preservation of the forest can attract buyers concerned about the environment and sustainability. In addition, the inclusion of amenities such as a pool, temazcal, cenote, and multipurpose palapa can attract buyers looking for a lifestyle experience.

Higher resale value: Eco-sustainable properties have a higher resale value due to increasing demand. In addition, the preservation of the jungle can increase the value of the property by offering a natural and peaceful environment.

Lower Maintenance Cost: Properties built with natural, sustainable materials may require less long-term maintenance than traditional concrete properties, which can result in lower maintenance costs.

Savings in energy costs: Eco-sustainable properties are designed to be more efficient in the use of energy and water, which can result in savings in utility costs.

Tax benefits: Depending on the country or region, eco-sustainable properties may be eligible for tax incentives and financing programs.
In summary, an eco-sustainable property in a subdivision with natural amenities and a preserved jungle can have several economic advantages, including higher demand, higher resale value, lower maintenance costs, energy cost savings, and possible tax benefits.